EV Charger Installer Near You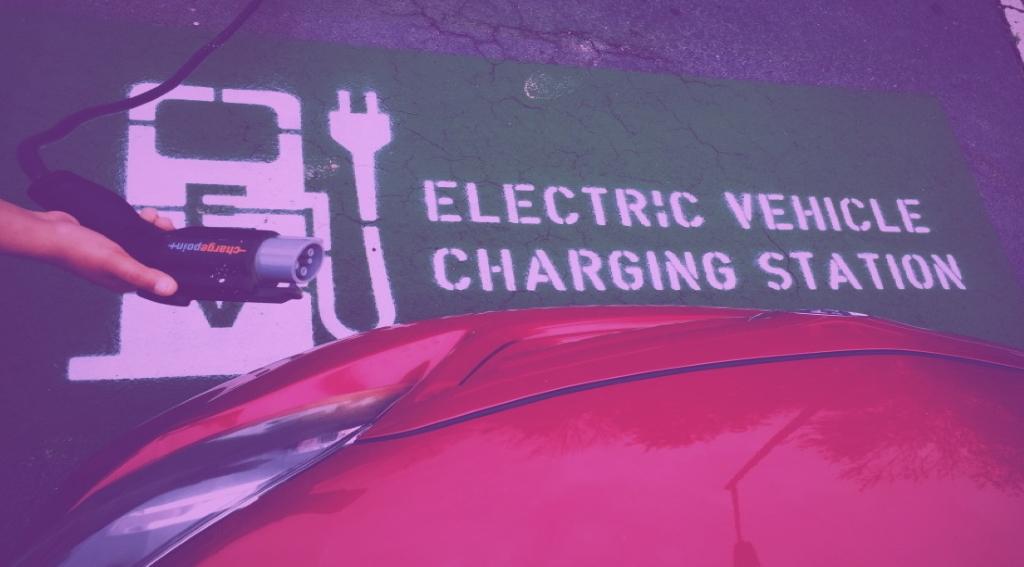 Your electric terminal solution
Choosing the right EV Charger Installer Near You for your electric (EV) or rechargeable hybrid (PHEV) car is essential. UKPMS offers you a dedicated solution to allow you to charge safely. You have the choice; we adapt your charging solution to your daily miles!
Electric Terminal Solution One
There are two types of charging solutions for your electric car: The reinforced socket allows you to equip your garage, parking space or box of your building with a safe and economical solution. The reinforced electrical outlet delivers up to 7kw (slow charge) or recharges overnight for 200 miles *.
Electric Terminal Solution Two
For "accelerated" recharging, I prefer the Wallbox! Your standard charging box delivers 7kW and allows you to double your capacity to 50 km of range per hour. Or get it complete in 5 hours ** We also offer a 22 kW Wallbox for recharging in less than 2 hours at your office or your home ***.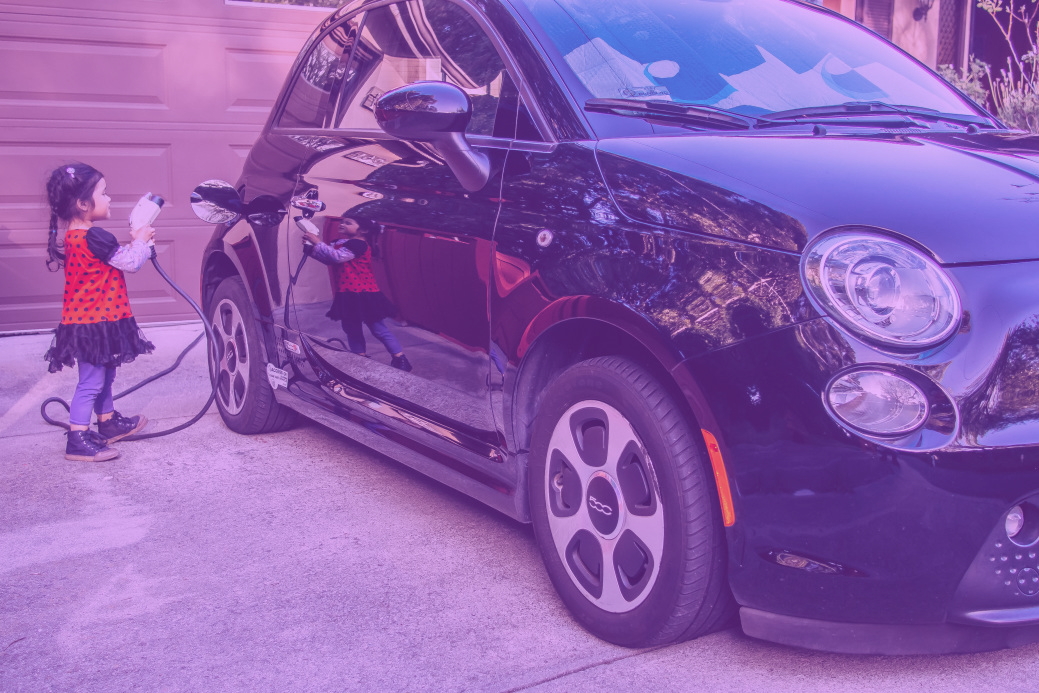 Electric Car Charging Point At Home
You can use a socket or a terminal for recharging. The charging time will be pretty long with a plug, but it may be sufficient for plug-in hybrid vehicles or if you drive little. For faster recharge, it will be necessary to opt for a terminal.
The socket or the charging station must be connected to the house's electrical panel with appropriate electrical protections. In some cases, you will need to increase the strength of your subscription.
Our safety advice
It is strongly advised not to charge your vehicle on a "classic" domestic socket that is not made to withstand high power for several hours. We recommend installing a reinforced "Green Up" type outlet specially designed for recharging electric and rechargeable hybrid vehicles.
EV Charger Solutions for Offices or Flats
Reinforced outlet or electric terminal, you are right to opt for a recharge at home, at work or in-office building. This is the guarantee of a charging solution that is always EV charger solutions near you. Do you live in a flat and would like to benefit from a personal EV Charger Solution? We suggest you install a charging station with integrated metering so that each co-owner pays for what he consumes. In co-ownership, you cannot connect to the meter in the common parts of the building without the prior agreement of the co-owners. Here are the three possible options to charge your electric car in co-ownership:
Option 1: Apply for a "right to the socket", which provides for a connection of the socket or the charging station to the meter in the common areas of the building and the implementation of a device allowing the property manager to re-invoice your electricity consumed.
Advantages: "Minimalist" solution, suitable for small buildings with indoor parking. Or in cases where the block management wishes to wait before deploying a more scalable solution.
Option 2: Install one or more shared charging stations for the entire apartment block. All residents can quickly charge their electric vehicles by authenticating with a badge.
Advantages: Solution suitable for buildings with outdoor parking where installing a terminal in each space would be complex, it allows all residents to switch to electricity whenever they want.
Option 3: Call on UKPMS, who can deploy an EV charger installer near you that offers a scalable solution dedicated to recharging electric vehicles.
Advantages: Solution without management for the property manager and free of charge for the building, suitable for large buildings with indoor parking where the number of electric vehicles will rapidly increase.
EV Charger Installers
Specialist in charging solutions for electric cars, UKPMS supports companies of all sizes in their electric mobility projects. Our EV charger installers near you are specialists in installing, operating, and maintaining recharging infrastructures for electric vehicles (IRVE) for companies. Resolutely turned towards the future, we favour innovative equipment designed to last and manufactured in the UK.
Consulting And Engineering
Our teams advise you and design a complete technical solution adapted to your needs, electrical installation, and budget.
Installation Of Charging Terminals Near You
Our qualified EV charger installer near you installs your charging infrastructure, from 1 to several dozen terminals, from 3.7 kW to 400 kW.
Operation And Management
Invoicing, 24/7 support, consumption monitoring, online referencing: maximise your return on investment.
Maintenance Of EV Charger Installer Near You
To offer you a complete service, UKPMS offers maintenance and upkeep of your charging infrastructure by specialists.
Charging Solutions For Hotels And Businesses
Offering a charging solution in a hotel, restaurant or business for your customers using electric vehicles can be a real asset.
Common questions:
Which 

charging device is

 suitable for your needs?

What is 

the right business model

 for you and your customers: free or paid top-up?

What is 

the investment

 required?

How to promote service to your customers?
UKPMS supports professionals in the hotel, restaurant, and tourist industry to answer these questions and find the right solution for your establishment.
Benefits of Business Recharge
Sales of electric cars in the UK increased by more than 25% between 2010 and 2021, and the UK electric vehicle market continues to progress in the right direction. 
With this growing interest in electric vehicles, some changes have become necessary about business infrastructure. Indeed, traders have started introducing charging stations in their car parks to visit their customers, and other companies have also had to adopt electric charging in the workplace. 
With these new goals in place, such as converting most new cars and utility vehicles to electric fleets by 2030, now is the perfect time for companies to re-evaluate their EV charging solutions that may meet their needs.
Which businesses need EV charging points?
Depending on the different types of sectors, these companies will have to determine their needs regarding installing charging stations in the workplace. For example:
Large companies will have to consider the need of their employees to want to charge their electric vehicle at work. In 2010, 

the UK law

 instituted a "right to take" for electrical conductors. This measure was put in place to promote the expansion of electric mobility. All-new office buildings (building permits filed from 1/7/2021) equipped with individual parking spaces must be pre-equipped to install sockets or charge stations for a minimum of 10% of parking spaces.

Companies with a large fleet of electric cars, such as a logistics company, will need charging stations to equip many vehicles.

Companies, including individuals driving their private electric vehicles, such as a taxi company, could benefit from the possibility of recharging their cars on site.

Electric car rental companies will have to make sure that all their EVs models are constantly recharged to maximum capacity for possible demonstration or use.

A company with company cars that would like to transition to a greener fleet will also need to ensure that its infrastructure is equipped for electric charging.
Five key advantages of charging stations for businesses
1. Customers stay longer. Shops benefit directly from the presence of charging stations on their site. Indeed, these charging stations encourage customers to extend their shopping time while their car is being charged. If the time in the store is lengthened, the average consumer's basket will tend to increase.
2. Make employees happy. Employees who feel valued by the business – and whose needs are met – are more engaged and productive. An employer who installs the charging stations necessary for the needs of his employees is perceived as a sensitive and committed person.
3. Demonstrate an environmental commitment and support the values ​​of the brand. Social/societal responsibility is essential for businesses today. Charging EVs in the workplace sends a clear and visible message about where the company stands for improving its environmental impact on a professional and personal level.
4. Improve efficiency and reduce costs. EV charging points at work can make life easier for employees by reducing the time spent searching for fuel. There are opportunities to save on fuel and maintenance costs for companies with a large fleet of vehicles.
5. Provide comfort to customers. Customers choose businesses based on many factors, and convenience is an important one. On-site charging stations are attractive to customers who can refuel while attending a meeting or site visit.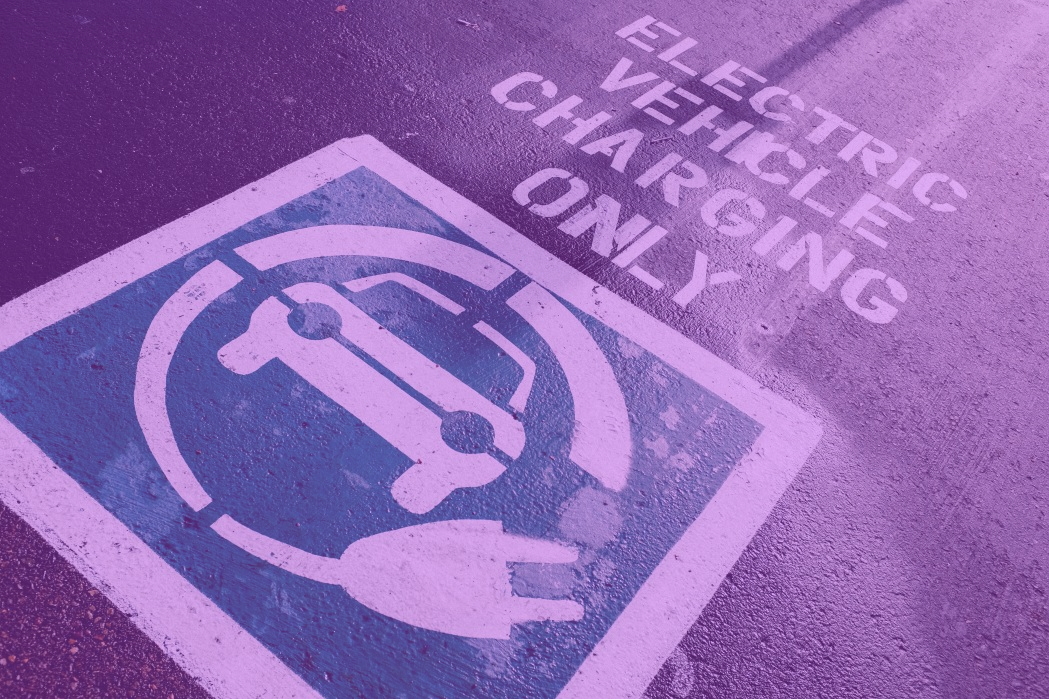 OLEV Approved Installer Near Me
Our expert OLEV installers near you will be able to assess the area, car park or garage and give you an instant quote. 
What is an OLEV installer? Office for Low Emission Vehicles (OLEV) is a support team helping the UK governing body reduce air pollution and greenhouse gas emissions on our roads. 
All OLEV Approved Installers near you have completed a vigorous test issued by the EAC. Should you need to find the absolute best OLEV Approved Installer near you, contact us today!
Car Charger Installer Near Me
Our car charger installer near you will visit your property and evaluate what needs to be done to install charging points at your location. We offer you a complete installation service that is efficient and fast. 
The installation of charging stations in shared garages differs considerably from that of private garages. It should be considered that installation is more expensive due to the need to use more meters of cable than in a single-family house. 
For this reason, UKPMS offers different solutions and installation types to assess which is more convenient, depending on the size of your community garage or the location of your place.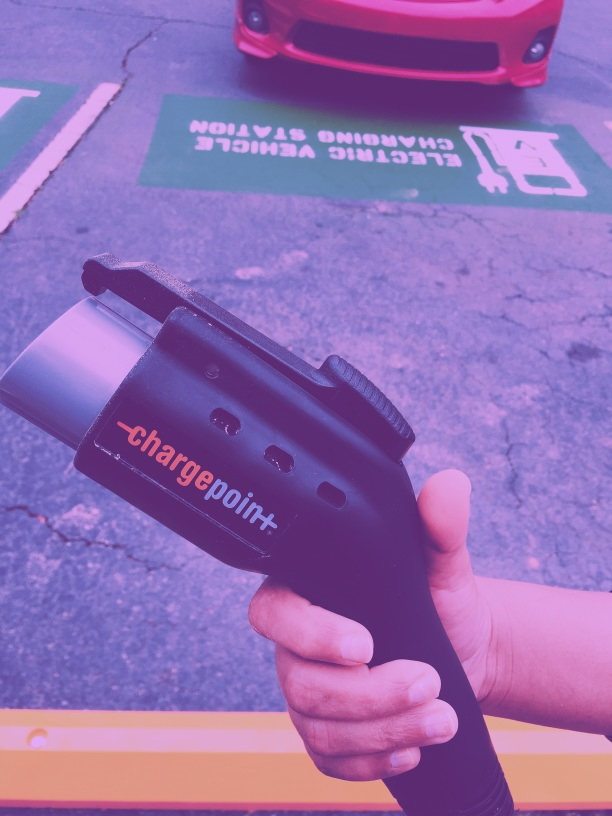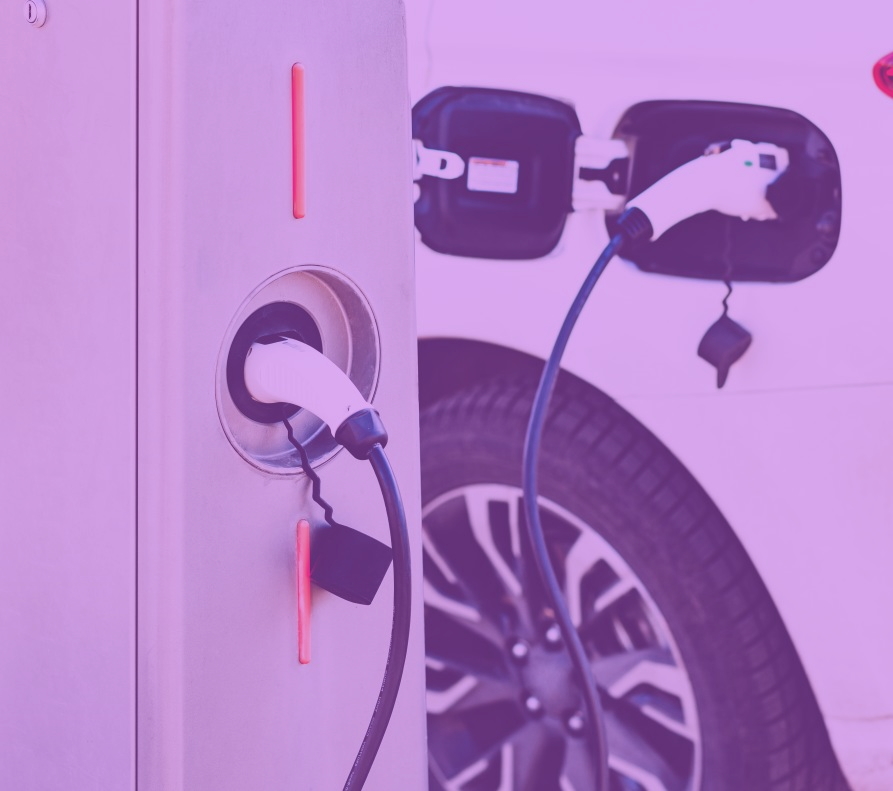 EV Charging Point Installation Near Me
It can be hard to find the best company to choose when looking for an EV Charging Point Installation service. You end up Searching Google for EV Charging Point Installation Near Me and get overwhelmed by Google ads offering the best EV Charging Point Installation services. 
You do not realise that any new company can place an ad and be placed at the top of search engines. Scroll past the ads and look for the first or second organic listings, and you will get a trusted expert that has been around for a while and not a fly by night company. 
Alternatively, UKPMS can put you in touch with the best EV Charging Point Installation services near you, and it is free to ask!
Charge Point Installation Near You
What is a charge point? A charge Point is an electric vehicle (EV) charging point. If you have an electric vehicle, you will need to charge it. Yes, you can use the supermarket, but this is not always practicable. 
This is where our charge point installation near your service helps. An expert installer will come to your house or office and install charging points making it more convenient to recharge the vehicles.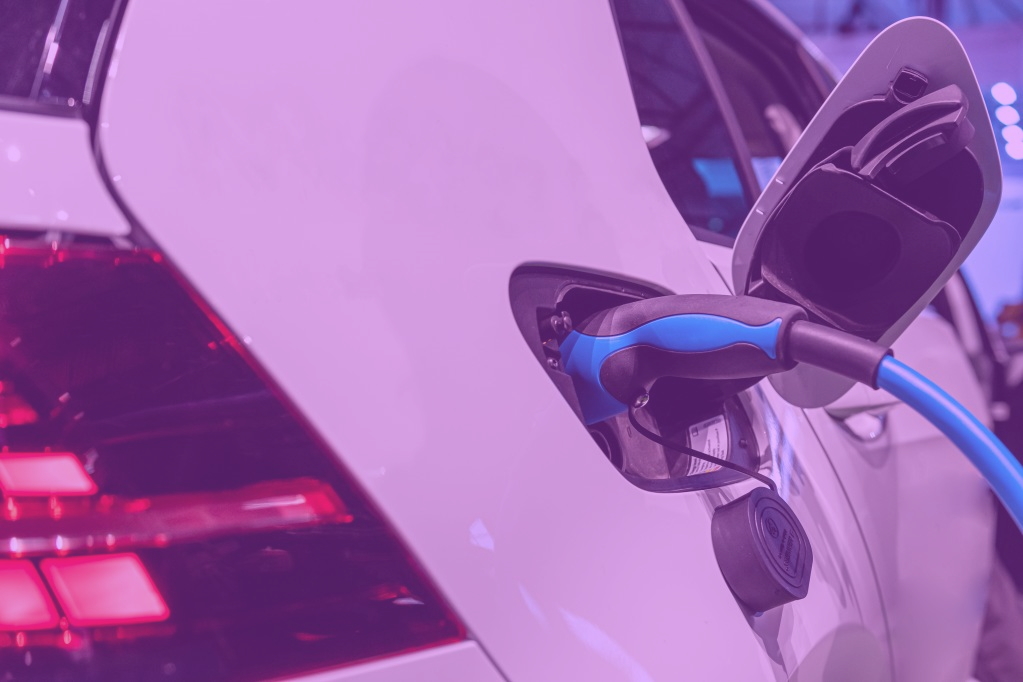 EV Charger Installer Near You FAQ
Yes.
Indeed, for most electric vehicle owners, the home is the primary charging point.
Usually, vehicles stop in the garage or the parking space for several hours every day: this situation is ideal, as it allows you to recharge the battery slowly. A reduced power (kW) is therefore sufficient to have the battery fully charged every morning.
Furthermore, contrary to what many think, you must not let the battery discharge and recharge it completely. Modern lithium batteries used in vehicles benefit most from small partial recharges, so those who have an electric car are used to always charging it every time they park in their garage or parking space.
No.
It is possible to recharge the electric car by connecting it to the existing meter, as it is done for all the other electric utilities in the house. No separate accounting is required, and no authorisation or permit is required to top up at home.
If the power to the meter is limited (for example, 7 kW), charging stations with adjustable current can be used or recharged overnight (when usually the other critical electrical consumers are not working). 
If there are different needs, then it will be necessary to request an increase in power to the meter (it should be noted that this is a choice, many people in the UK recharge every day with a very typical 7 kW).
Less than you might think. The consumption (expressed in kWh, which is what you pay in your bill) of a full charge depends on the vehicle and on "how big" its battery is. Vehicles with higher battery capacity have more miles of range and require more energy for a full charge. On average, electric cars on the market have battery packs between 30 kWh and 50 kWh, with accurate ranges ranging from 200 to 400 miles with "a full tank" (there are also cars with smaller or larger batteries).
For example:
– electric vehicle with 30 kWh of battery and 200 miles of autonomy: if I do a full charge (so in case I have travelled all the 200 miles), it will take 8 hours to charge at 3.7 kW fully, and I will have consumed 30 kWh, which will be counted in the bill together with all other household consumptions.
An important parameter to understand consumption is the miles / kWh ratio (miles per kilowatt-hour): it is the equivalent of the miles / l ratio (miles per litre of petrol). It indicates the consumption of my electric vehicle. Usually, the consumption of vehicles on the market is between 6 and 8 miles / kWh. You will then learn with practice to have an even more economical driving style.
Finally, the kWh costs in the bill, all-inclusive, about £0.21; therefore, with £1, you can cover about 32 Miles. Those who have a photovoltaic system are even more fortunate because they can benefit from its energy to recharge the car, thus achieving essential advantages.
EV Charger Installers Equpment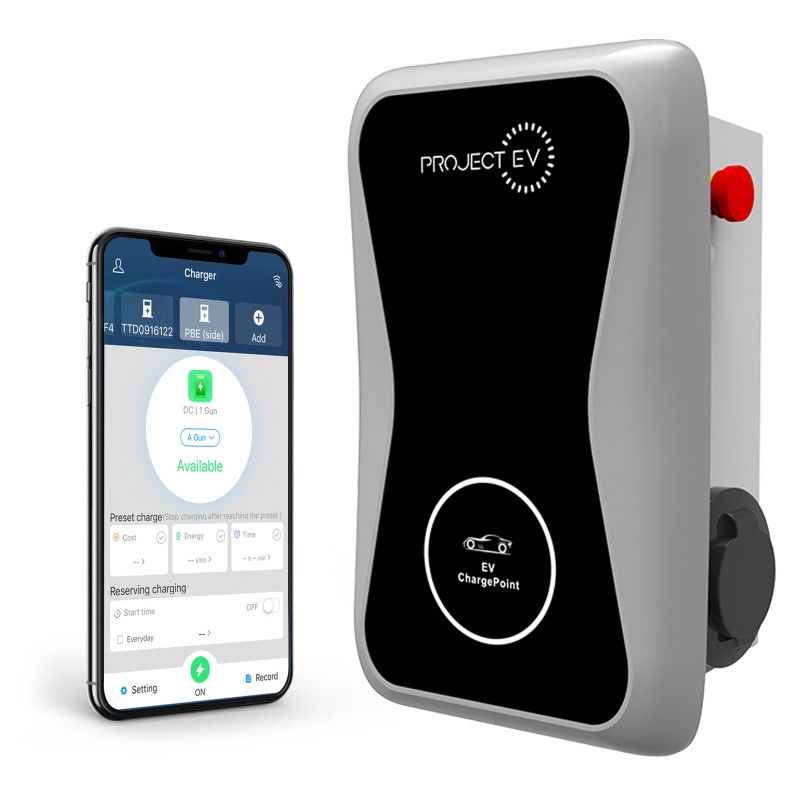 Project EV Pro Earth EV Charger – No Earthing Required
Project EV Pro Earth EV Charger – No Earthing Required The next generation of EV charge points. Built in earthing removes the need for an earth rod -no drilling holes in the driveway etc. On board RCD isolation. New simple inspection chamber. IP65 rated – suitable for harsh environments. Time shifting – save £100's per year using off peak energy tariffs to charge your EV. Intelligent power adjustment. Emergency stop feature. Wi-fi / App / Ethernet monitoring. Fully OLEV accredited electric car charger. All Project EV charging stations are 18th Edition compliant Full free of charge smart app control for iOS and Android devices. Easy to install – Wall-mounting as standard. Optional floor stand can be purchased. These electric car charging points are solar compatible (can use with existing solar installs). 3 year warranty.

Andersen A2
The intelligent EV charging point that hides the integrated cable. With smart controlled connectivity, unrivalled aesthetics and pioneering technology. The A2 gives you the power to control the energy between your home and EV and solar panels. Get ready to transform your EV charging experience.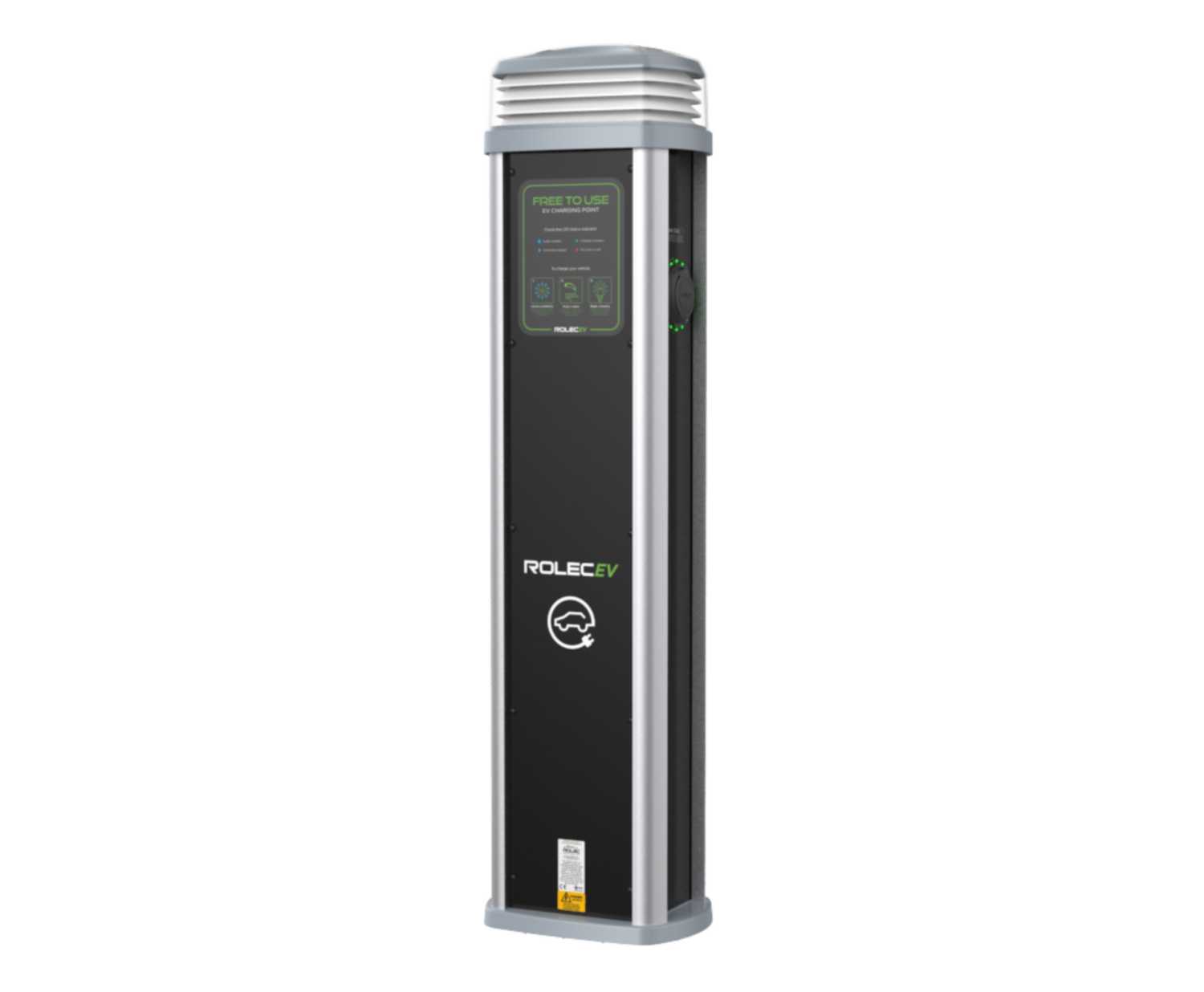 Rolec EV Quantum Superfast Charging Pedestal with 2 x 32A
IEC 61851-1 mode 3 superfast charging IEC 62196 type 2 charging sockets with security hatch locks Versatile, heavy-duty pedestal designed specifically for commercial and public environments OLEV grant fundable under the workplace charging scheme Photocell controlled integrated LED amenity lighting Can be upgraded to accommodate various pay-to-charge solutions Built-in overload and fault current protection [Type A RCBO] LED charging status indicator Surface or root mounted UV stabilised, corrosion and impact resistant design
Electric car charging cables
Charging cables have connectors you plug into the vehicle and/or the charge point. The type of charging connector depends on the vehicle and the power rating of the charge point.
Charging connector type
Power rating
Approx. range per 30 mins of charging
Charging cable features

UK three pin plug

2.3-3 kW AC

Single Phase (Standard Charge)

5 Miles

Standard UK domestic electricity outlet

Not designed for prolonged use needed to fully charge an electric car

Very slow charging with a maximum power output of 3 kW

Type 1

3-7 kW AC

Single Phase (Slow/Fast Charge)

12 Miles

Only available in single phase

Less common in modern electric cars

Has no locking mechanism when the car is connected to supply

Type 2

3-43 kW AC

Single Phase/Three Phase (Fast Charge)

75 Miles

Is becoming the standard European electric car charging cable connector type

Compatible with both single and three-phase electricity supply

Has an in-built locking mechanism when connected to the power supply

Tesla has a 120 kW DC version of type 2

CHAdeMO

50 kW DC

Three Phase (Rapid Charge)

85 Miles

Is the older type of charging cable connector for rapid charging

Is compatible with Japanese vehicle manufacturers

Is the most common rapid connector type due to the popularity of the Nissan Leaf

Combined Charging System (CCS)

50 kW – 350 kW DC

(Rapid Charge)

85 – 200 Miles

Is the most versatile rapid charging connector

Likely to become the most popular DC connector standardisation

Enables a higher power rating to support larger ultra rapids chargers
EV Charger Installer Near You
Finding an EV Charger Installer Near You is now a lot easier after reading our complete guide to finding an installer for OLEV near you. We have covered all aspects of EV Charger Installer Near You and how we can help form an electric car charging specialist near you.